Dear Blosser Lane Families and Friends, We hope you had a restful vacation and a lovely Thanksgiving. We know from experience, that these next few weeks before winter break will go by rather quickly. We have some third and fourth grade student holiday performances coming up during the week before the winter vacation; your child's teacher will provide more details for the upcoming events. The holidays are coming up soon and we have an exciting program coming to our school! We will be hosting a Penguin Patch® Holiday Shop so that students can buy special gifts for friends and family members. It will have gifts that cost as little as $.25 and up to $12 so they will be able to find something for everyone on their list. Also, please be aware that we are collecting canned foods for the Willits Food Bank and we have a toy drop-off for the Toys for Tots campaign. We will have the containers in our office until Friday, December 20th. Please make note of some upcoming events: • 4th grade awards assembly, Monday, December 9, 2019 at 1:30 p.m. • Tuesday, December 10, 2019 will be an early release day. Students will be dismissed at 1:20 p.m. • December 17, 2019 is a regular Tuesday, dismissal will be 2:40 p.m. and Friday, December 20, 2019 will be an early release day, dismissal is at 1:20 p.m. • Friday, December 20, 2019 is Ugly Sweater Day or Red and/or Green Day Thank you for your time and attention to our Friday Night Notes. Sincerely, Mrs. Runberg, Principal

Dear Blosser Lane Families and Friends, We would like to wish you all a Happy Thanksgiving, and remind everyone that there will be no school from Monday, November 25, 2019 through Friday, November 29, 2019. The holidays are coming up soon and we have an exciting program coming to our school! We will be hosting a Penguin Patch® Holiday Shop so that students can buy special gifts for friends and family members. They will be able to shop at school and keep it a surprise from their families. You may wish to encourage them to look for ways to earn some spending money at home so that they can secretly shop when Penguin Patch® comes! Also, please be aware that we are collecting canned foods for the Willits Food Bank. We will have the canned food container in the office until the last Friday before the Winter Break. Please make note of some upcoming events when we return from Thanksgiving break: • First trimester report cards will be available on the Aeries Parent Portal, Monday, December 2, 2019. If you have any questions or would like additional information, please feel free to contact our office. • Tuesday, December 3, 2019 will not be an early release day. Students will be dismissed at 2:40 p.m. • Third grade field trip to the Children's Museum of Sonoma County is Tuesday, December 03, 2019. (Please be sure to turn in permission slips.) • 4th grade field trip to Richardson Grove, two classes on Tuesday, December 3rd and the other two are Wednesday, December 4th. Please review the permission slips or check with your child's teacher to confirm the date of their trip. (Please be sure to turn in permission slips.) • 5th grade awards assembly, Wednesday, December 4, 2019 at 1:45 p.m. • Site Council meeting, Wednesday, December 4, 2019 at 3:15 p.m. • 3rd grade awards assembly, Thursday, December 5, 2019 at 8:45 a.m. • 4th grade awards assembly, Monday, December 9, 2019 at 1:30 p.m. Thank you for your time and attention to our Friday Night Notes. We wish you safe travels on your journeys, and a joyous time with friends and family. Sincerely, Mrs. Runberg, Principal

It is the end of the first trimester for this school year. Minimum days have been adjusted to allow for final exams and teacher grade reporting time. All schools will have minimum days on Thursday and Friday this week. Only WHS/SHS will release on Friday at 11:15 a.m.

Willits Unified Schools will not be in session tomorrow October 30. The school has planned in-services days for Thursday and Friday. So there will be no school for students on Thursday or Friday as well. The football game scheduled for Friday night will be played at its regular time if we have power, if not it will be played at 1 o'clock and 3:30 on Friday afternoon.

Due to power outages Willits unified school district will be closed on Tuesday the 29th. There is a pending Wind advisory for Tuesday night that may prolong the power shut down. I will keep you posted on our status as soon as I know definite information. Stay safe and alert to changing conditions.

Due to power outages there will be no school for Willits Unified on Monday the 28th. I will post again Monday afternoon to let everybody know our status for Tuesday.

This is a reminder for Monday morning. If you do not have power at home you can assume that the school does not have power either and we will be closed. I will keep you posted on the power situation at our school as time goes on.

All of the Willits schools have power and will be open today.

Good Evening. Please be advised that there is a chance of a power outage in the Willits area scheduled for tomorrow October 9th. If you have power at your residence tomorrow morning, assume that school will be in session during regular scheduled hours. If you do not have power at your residence tomorrow morning, assume school will be canceled. In the event of a power outage during the day, school will continue to be operational until the end of the school day. We will continue to update you as we receive further information. Mr. Westerburg

Just a reminder to please have your child turn in their technology user agreement form as soon as possible. Please check your child's backpack. Many of our dynamic educational tools are technology based. If you have any questions regarding these tools please contact your child's teacher. Have a great weekend!

If you are going to volunteer with WUSD this year you need to have your fingerprints done. The company Print Your Mitts, will be at Brookside Elementary Open House on Thursday at 6 PM until 8. WUSD has a form that the DOJ charges us $32 for us to have processed and Mitt Your Mitts will charge you $30 for their service. If your interested please have 2 checks available to use. We greatly appreciate our volunteers. We don't have any choice on the rules or cost. I would get there early, last year there was a line.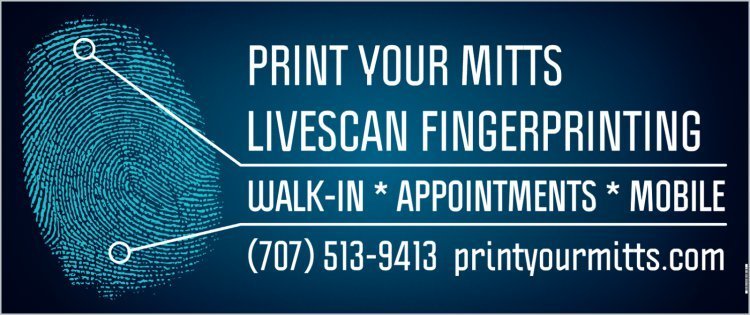 Reminder: All WUSD schools are on regular schedule today. Our first minimum day of the school year will be next Tuesday, August 27th.
Welcome back!